Azmeenay Arshad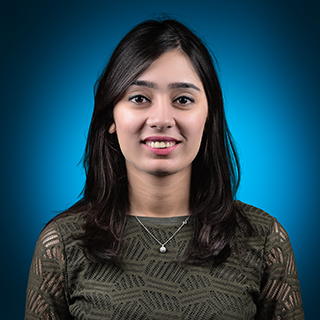 Hi, my name is Azmeenay and I am the Assistant Brand Manager on Media and New Business Development.
What makes P&G distinct from other employers is that you take real responsibilities from day one. As part of a brand team you are the brand custodian and historian and you have end to end ownership of the brand's strategy and results. At P&G you can never get bored. With each role you grow, you deliver, you master it, and then you move to another more challenging role with bigger responsibilities.
It is challenging to work on big brands in an extremely competitive and constantly changing environment, however, planning to overcome these challenges is what makes working at P&G so exciting whilst at the same time allowing me to continue to learn and develop.
P&G has a distinctive culture that not only encourages people to work hard, but is also incredibly supportive. Everyone is willing to share their knowledge and offer support when needed. Working in a team, with such inspiring people makes work enjoyable and since my start at P&G, I have made many new friends.
So if you truly enjoy challenges and want to work for a company that adds as much value to you as you add to it, P&G is the place for you!