Aamina Siddiqui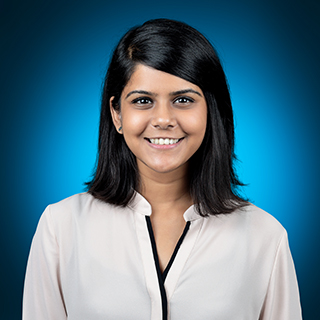 Hi, my name is Aamina and I am the HR Manager for P&G Pakistan. I am currently looking after various areas within HR, including Compensation and Benefits, Employee Engagement and Governance.
I did my undergraduate as a pure Economics major from LUMS, at which point I was still figuring out what I wanted to pursue as a career. During my college days, I kept my options open by taking courses across different disciplines, including psychology, literature, political science and management. At this point, what really stood out for me was organizational psychology, which led me to consider internships in HR. It was only after I completed an amazing three month internship program in P&G HR that I realized that HR was my true passion and that this is the field I want to grow in as a professional.
My first assignment in P&G was that of Plant HR, and was one of the most enriching experiences I have had so far. I was immediately responsible for handling an organization of a 100+ people, ensuring that their training, development, retention and engagement needs were well-catered to. Even though I was very young in the Company, I was considered the owner of these areas and was held accountable for the decisions that I made. It was a lot of responsibility, but it gave me the opportunity to build core HR competencies very quickly and learn about diversity in the kinds of people I worked with. Soon after, my assignment changed and I was given a role at the Head Office. Given that I was more senior at this point, I was entrusted with an additional scope of responsibilities that challenged me immensely and tested my strategic thinking and executional mastery.
What I love about P&G HR is the high level of strategic thinking and planning that it involves. Many people consider HR to be a support administrative role, but at P&G the HR function is considered a true business partner, a business leader. At P&G, HR does not work in isolation; we work very closely and build long lasting relationships with our business colleagues to collectively deliver business results. We use strategic sensing tools to survey and analyze the health of our organization, and then plan and execute rigorously across all HR disciplines to ensure a happy, winning, peak-performing organization.
My time here at P&G has undoubtedly been the most exciting time of my life. There is so much opportunity, and there are so many challenges that one can never get bored. With every milestone we achieve, we raise the bar even higher for ourselves, so that there is always something new to learn and always something bigger to look forward to. The best of all are the people you meet here and work closely with. The work environment at P&G is open, transparent, inclusive and just a whole lot of fun! Apply today to experience one of the best work cultures in Pakistan!