Amna Abbas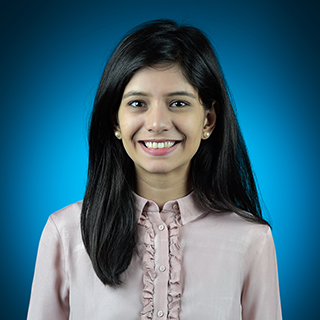 Hi, my name is Amna, I'm in Brand Management. My current role is an Assistant Brand Manager on Media and Scale for P&G Pakistan.
I knew when I started my Economics degree that I wanted to be in Marketing. A lot of people start this broad degree and don't know where they want to end up. But I knew I wanted to do Marketing and that was where I focused.
In Brand Management you get to be part of and make history with the brands. Our brands have a lot of heritage and are very meaningful. When I do consumer work and talk to people about brands, they have a strong connection with products that they really like and have become part of their daily ritual or daily life. So working with the brand is a big responsibility because there are lot of people using our products and you're the one managing the brand - it's very empowering.
In my first year with P&G I have adjusted to a new city (I moved from Lahore to Karachi), while working at a new job that was very challenging because P&G gives you real work from day one and empowers you to make things happen, because they believe you're very capable. Compared to my peers in other companies, I feel I have grown a lot more in the last one year due to the level of business ownership entrusted to me and that has really helped set my career on a completely different path.
I love coming to work with really competent, clever and motivated people every day. The caliber of people you work with at P&G is second to none. And when you come to work, it really is a global workplace; I have calls with Geneva, India, Dubai and so on. You're not just working for P&G Pakistan, but you're part of a truly multi-national organization. If Brand Management is your passion like it was with me, then P&G is THE company for you!